Pat's Garage
Out with the old, in with the new.
Here's the newest addition.... my Toyota Camry LE. Arrived on October 28th, 2004
with 52kms on it. Ok ok, so I didn't go with a white car. :)
I wanted a sunroof... and the new Accords forced you go with leather, or to
install one yourself (neither of which I was interested in). I think my
next car will be a full convertible (really big sun roof).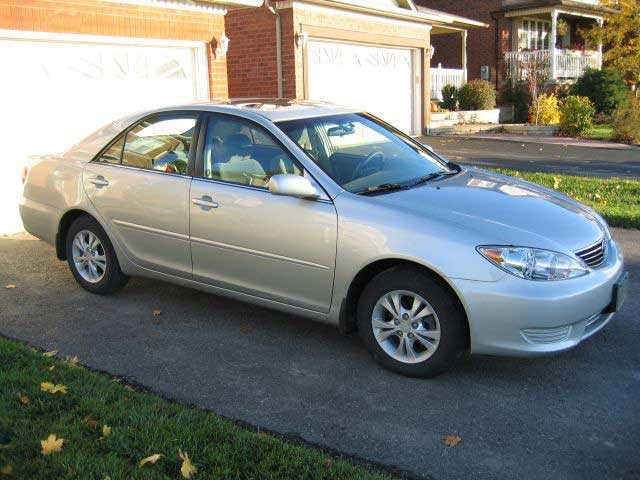 Sadly, the Camry replaced my 1992 Honda Accord. The Accord was a great car and
retired with 219950 kms. I got the Accord in April of 1992 and traded it in for the Camry.
I drove it for 12 1/2 years. Not bad. Here's a picture of the car on the morning I
traded it in.